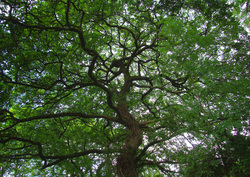 You've been a Christian for a while, but how can you be sure that you are growing spiritually? There are some very important things we need in our lives in order to grow.

1. We need our Daily Bread. Just as a child needs to get enough nutrients by eating well, we need to make sure to read the Bible everyday. The promises of God, found within the Scriptures, are the encouragement we need to sustain us through every day, especially the most difficult ones.

2. We need to pray. It is like the very air we breathe. Just as we cannot stop breathing, our lives should reflect continual prayer, continual communication, with the Lord. As we breathe out our prayers and petitions before Him, we can breathe in the peace that passes all understanding that comes from walking in the Spirit. Prayer is simply talking with the Lord. They don't need to be unnecessarily complicated. He wants open and honest communication from your heart. "Pray without ceasing." 1 Thessalonians 5:17

3. We need each other. Life is hard. There is no doubt in that. We need each other to lift each other up, to pray for each other and to help each other through the difficulties of life. Coming together as a church really is good for us. We need to reach out to those around us. It will help us grow and it will help them grow. "Let us hold fast the profession of our faith without wavering; (for he is faithful that promised;) And let us consider one another to provoke unto love and to good works: Not forsaking the assembling of ourselves together, as the manner of some is; but exhorting one another: and so much the more, as ye see the day approaching." Hebrews 10:23-25

Making sure that these basic needs are met will help ensure our spiritual growth as we walk with the Lord in the fullness of His Grace.